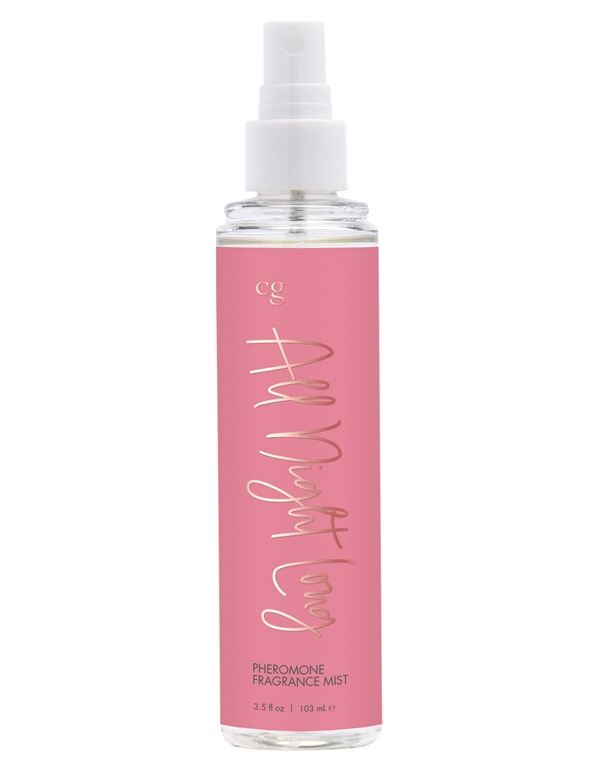 click & drag to zoom (or pinch & 2 fingers drag)
All Night Long Body Mist W/Pheromones
Style #:
CGC1203-04-03039
Details and Notes
Get ready to go All Night Long with this deeply arousing pheromone infused perfume. The soft-oriental fragrance is a commanding blend of orange and peony blossoms, with a subtle touch of black rose and a rich medley of vanilla and woody amber. Perfect for leaving you feeling oh so sexy all night long!
Directions: Apply perfume to pulse points. Reapply as needed or desired.
Ingredients: Glycine Soja (Soybean) Oil, Isopropyl Palmitate, Fragrance, Caprylic/Capric Triglyceride, Helianthus Annuus (Sunflower) seed oil, Prunus Dulcis (sweet Almond) oil, Tocopherol (Vitamin E), Retinyl Plamitate (Vitamin A), Zea Mays (Corn) Oil, Reconstituted Andronone, Copulandrone, Copuline-alike (Parfum)
Warnings: Do not use if you have a known hypersensitivity to any of the ingredients. If irritation occurs, discontinue use immediately. Avoid contact with eyes. Kepp out of reach of children and pets.