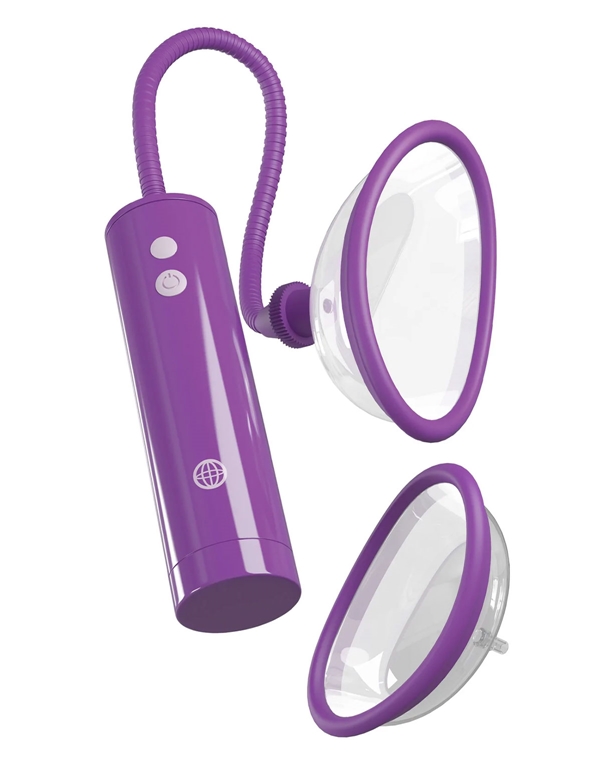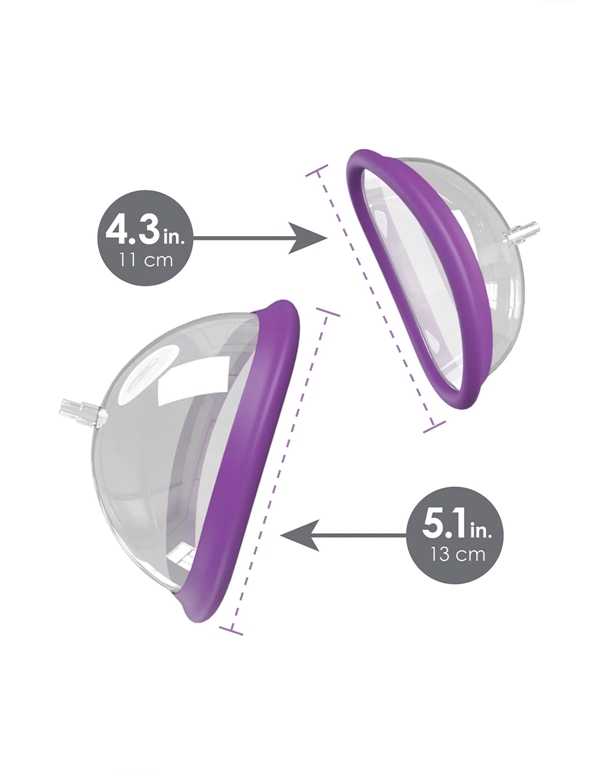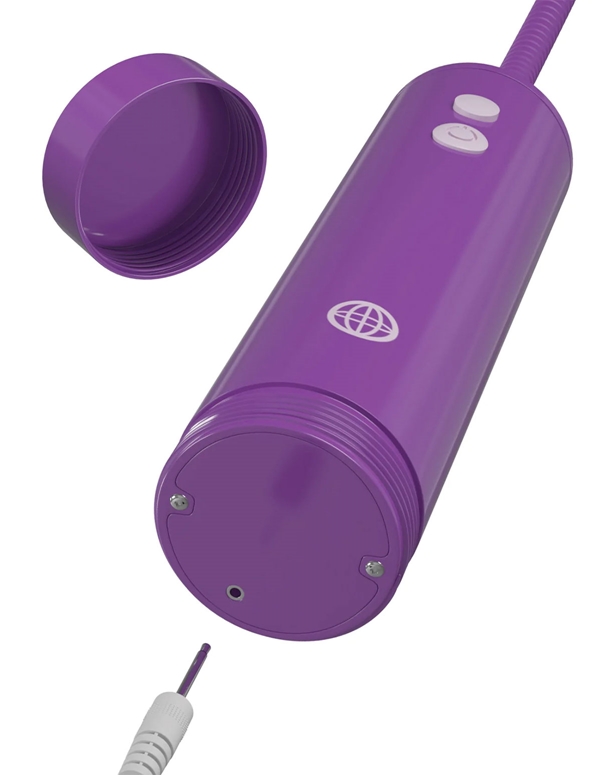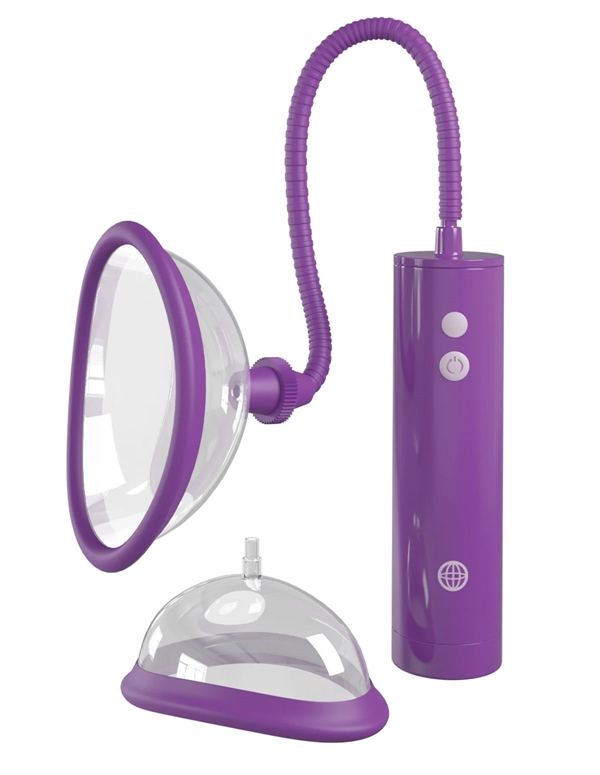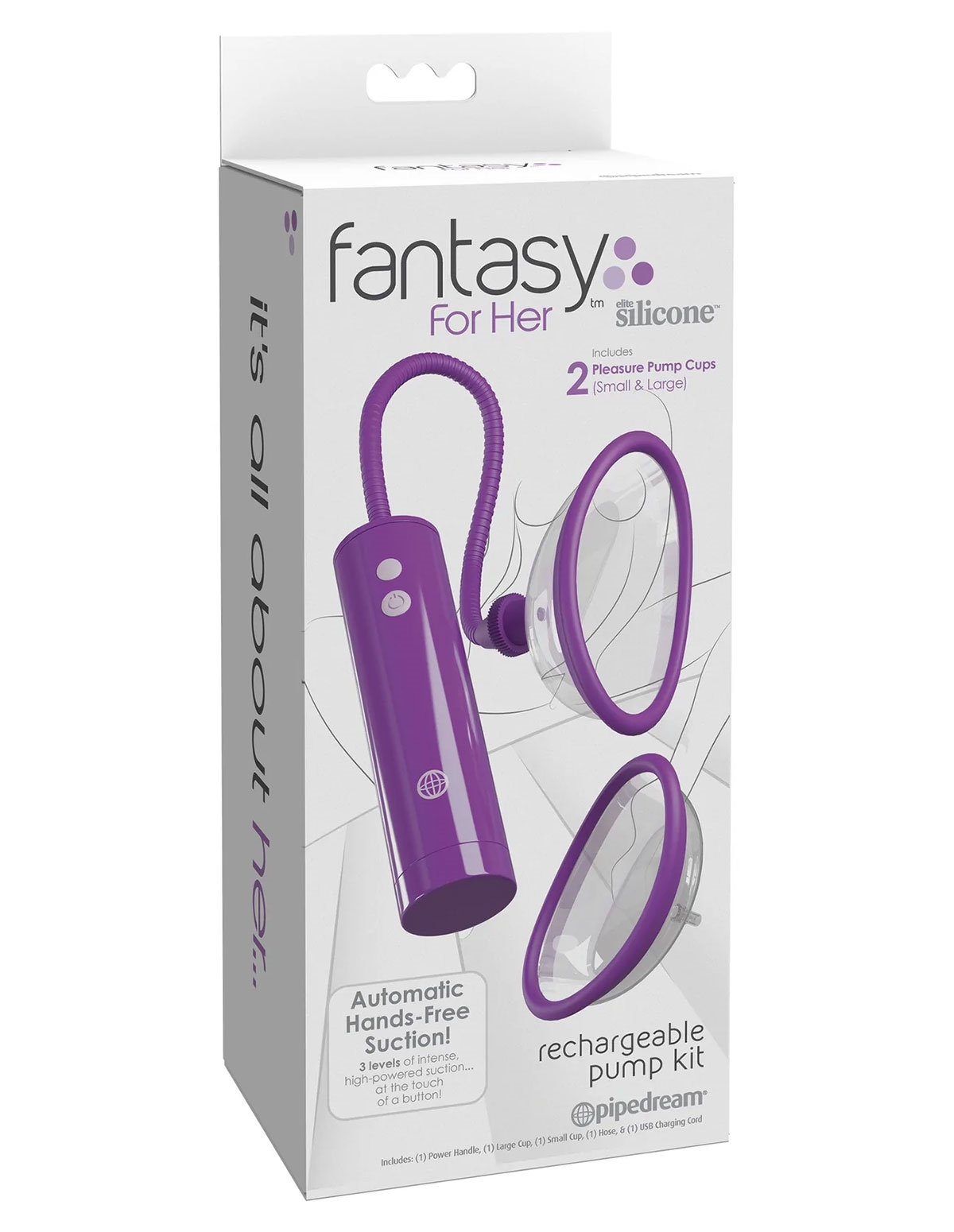 click & drag to zoom (or pinch & 2 fingers drag)
Fantasy For Her - Rechargeable Pump
Details and Notes
The Fantasy For Her - Rechargeable Pump provides automatic, hands free suction through three different intensity levels.
Why use a pussy pump? It makes the area more plump, sensitive, and aroused, for an intense orgasm.
How to use a pussy pump? The clear cup fits over the vulva, creating an airtight seal around the clit, labia and vaginal opening. Press the power button to begin at low suction. Press the quick-release button to instantly release pressure.