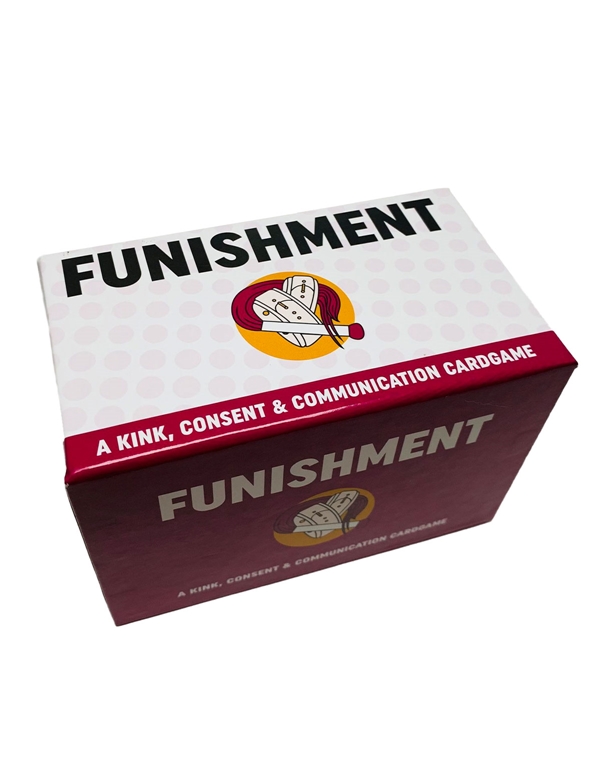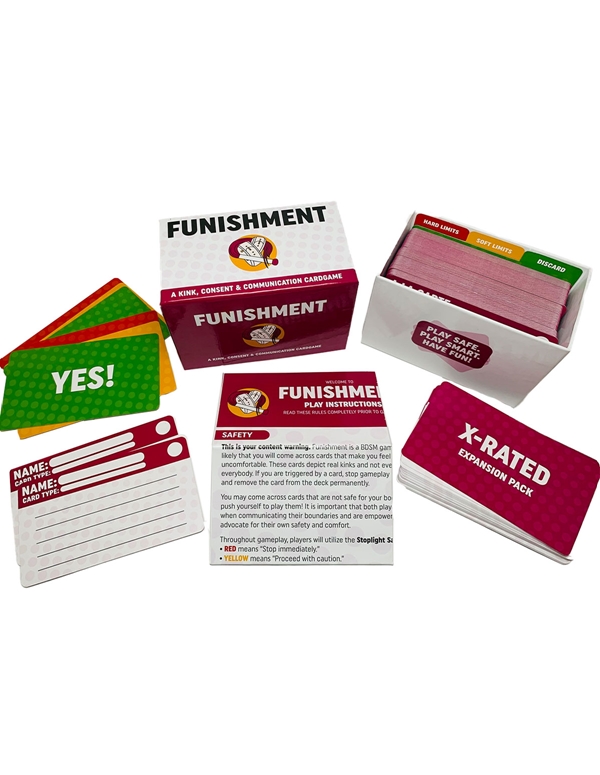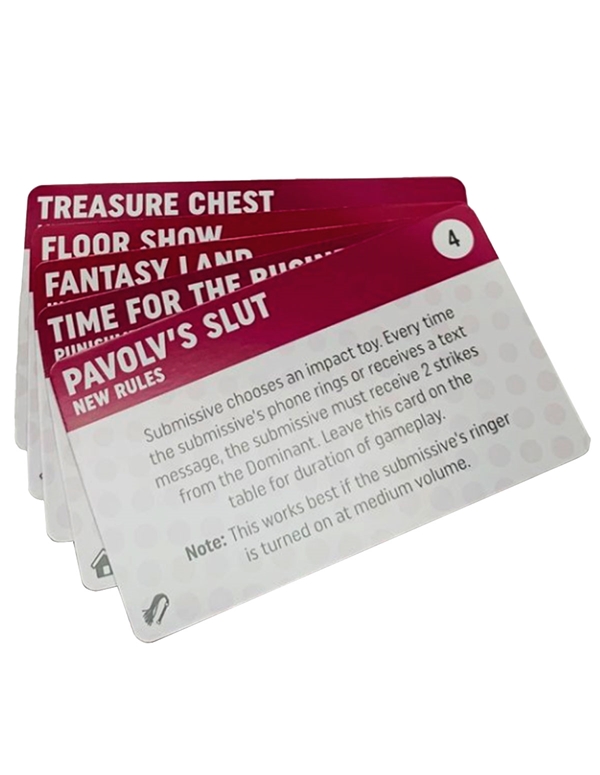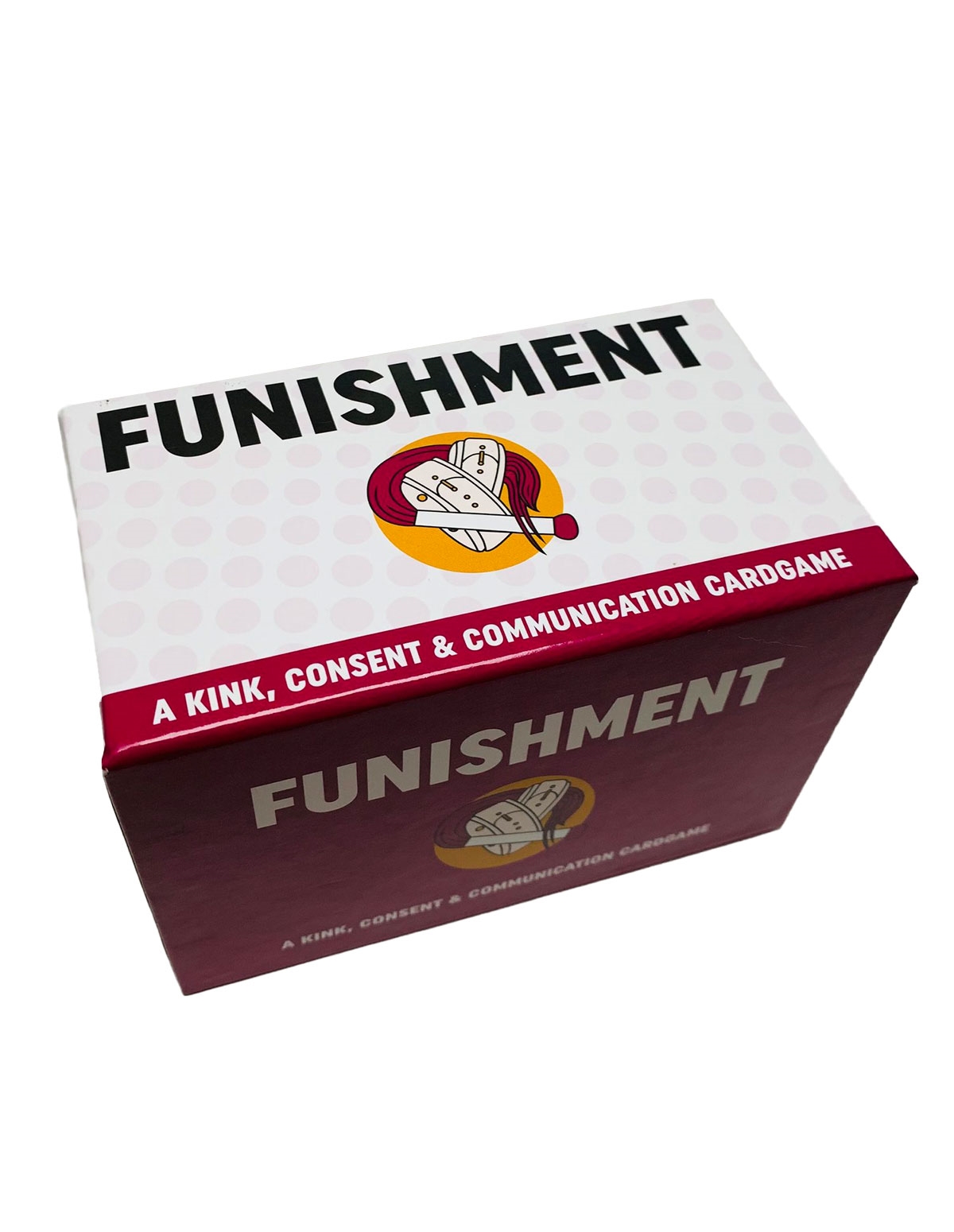 click & drag to zoom (or pinch & 2 fingers drag)
Funishment The Game - A Kink, Consent, & Communication Card Game
Style #:
FUNISHMENT-05267
Details and Notes
Funishment The Game - A Kink, Consent, & Communication Card Game is a two player date night game that guides players through the world of common kinks while encouraging communication and consent.
It includes the Main Deck and an X-Rated Expansion Pack for varying levels of intimacy. The game features non-gendered language, as well as simple & safe gameplay dynamics for accessible play time.
Please note: Some additional items are needed for play (miscellaneous objects such as coins, bowls and dice, and impact toy [a hand or a belt is fine to start])
Here are the rules:
Draw a card and then reveal one of three "Consent" Cards.
Green means the card is played as written.
Yellow puts the card aside to be considered later.
Red removes the card from gameplay.
Other info:
Optimal play with 2 players
35-50 minutes
Ages 18+