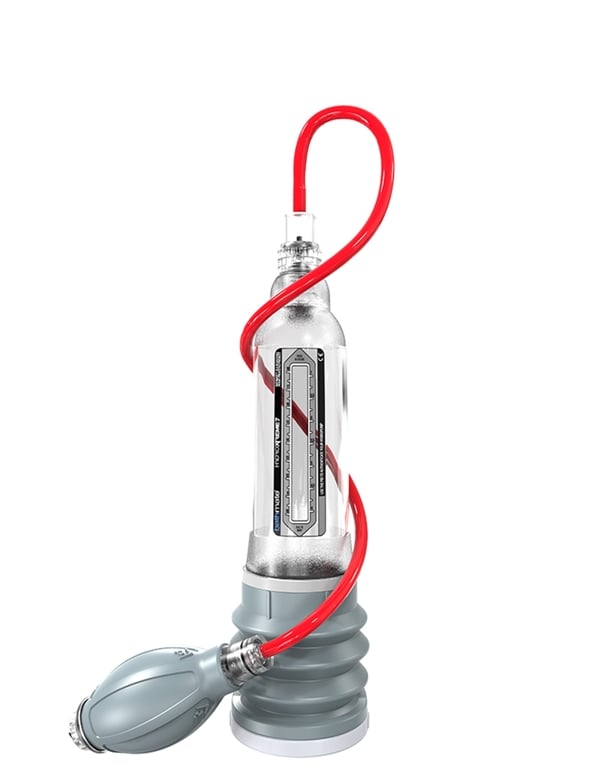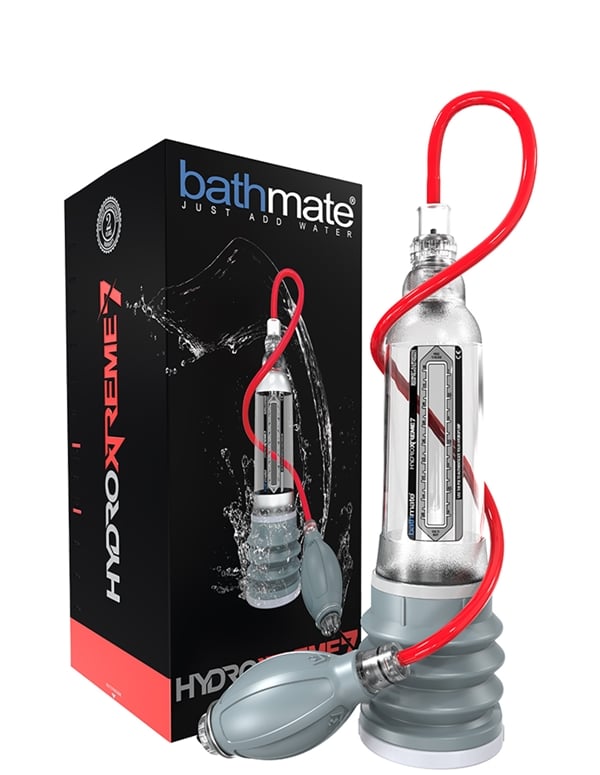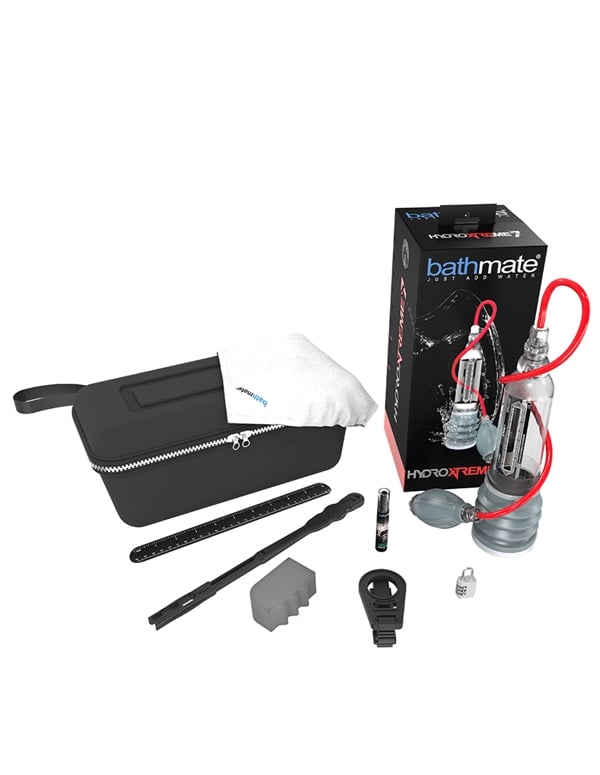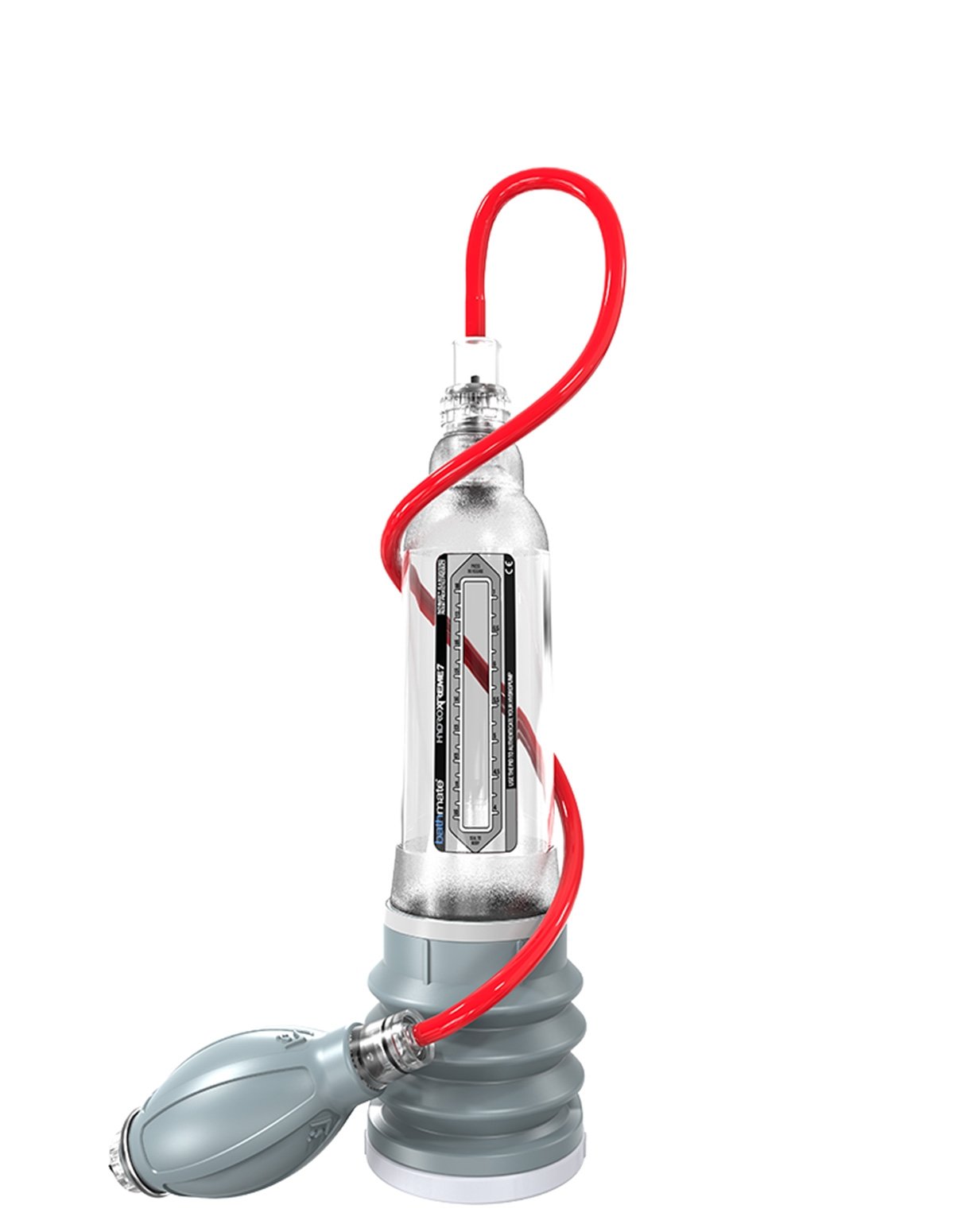 click & drag to zoom (or pinch & 2 fingers drag)
Details and Notes
Phthalate Free
Waterproof
The Hydroxtreme7 Pump takes your hydrotherapy workout to a new level. It's Bathmate's most powerful pump, and has the same unique globally patented design, but this pump comes with many 'x-tras'. It features a handball pump that works in water for a more Xtreme pumping sensation and maximum gains with the benefit of absolute comfort and control. If you're serious about P.E. and know what you're doing, the new Hydroxtreme7 is the pump for you.
Included with the Hydroxtreme7: Xtreme Hydropump, Carry Case, Measuring Gauge, Cleaning Sponge, Handball Pump, Hose Attachment, Comfort Insert Pad, Bathmate Clean, Security Lock, and Shower Strap.
The HydroXtreme7 is appropriate for men whose current erect penis length is between 5-7 inches and current erect girth is up to 6.5-inches around.