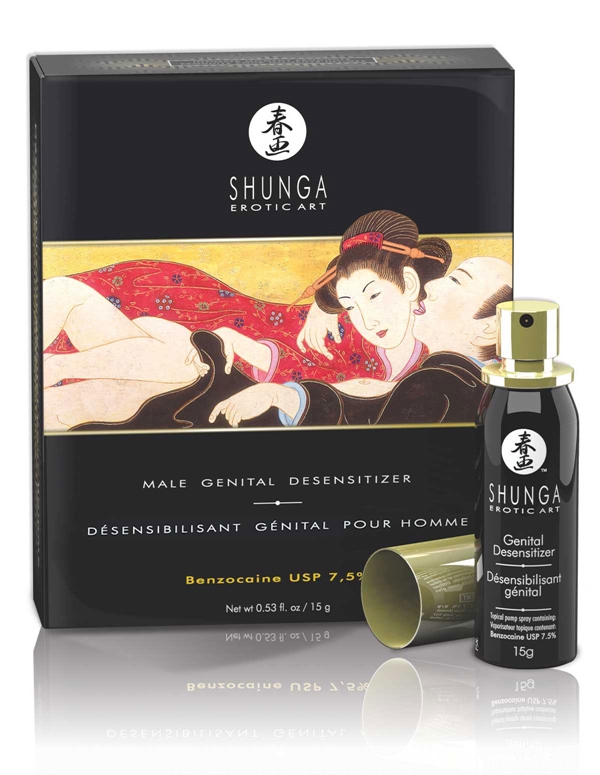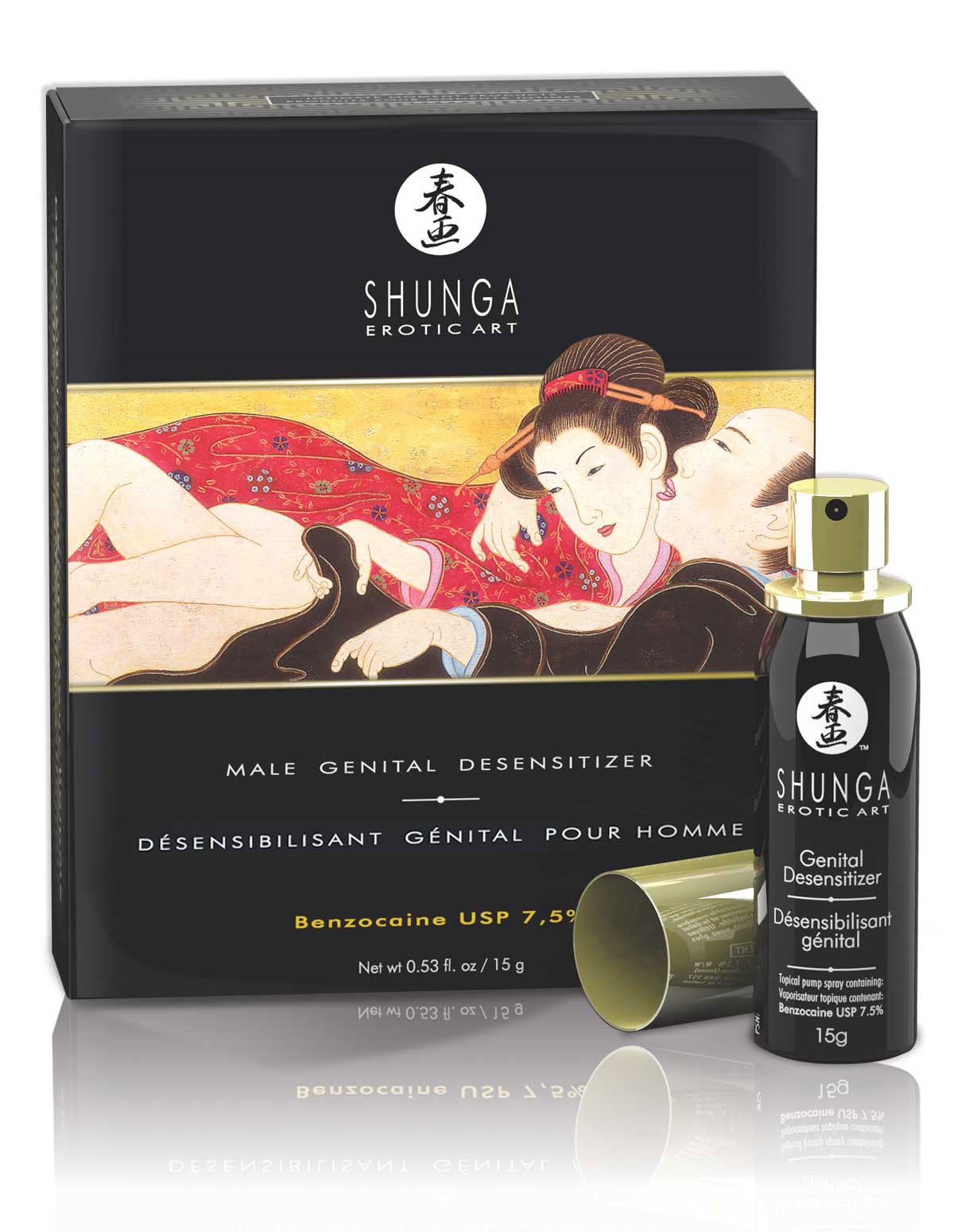 click & drag to zoom (or pinch & 2 fingers drag)
Male Genital Desensitizer
Details and Notes
best seller
Shunga's Male Genital Desensitizer will help you reach complete control of your sexual life with more sensations, more pleasure, and long lasting results. This innovative formula allows a gradual desensitizing cycle and helps men to synchronize their pleasure with their partner. Topical Pump Spray with benzocaine. Nice fruity flavor.
Active Ingredient: Benzocaine 7.5%.
Inactive Ingredients (I.N.C.I.): Propanediol, Ethyl Alcohol, Flavor (Aroma).