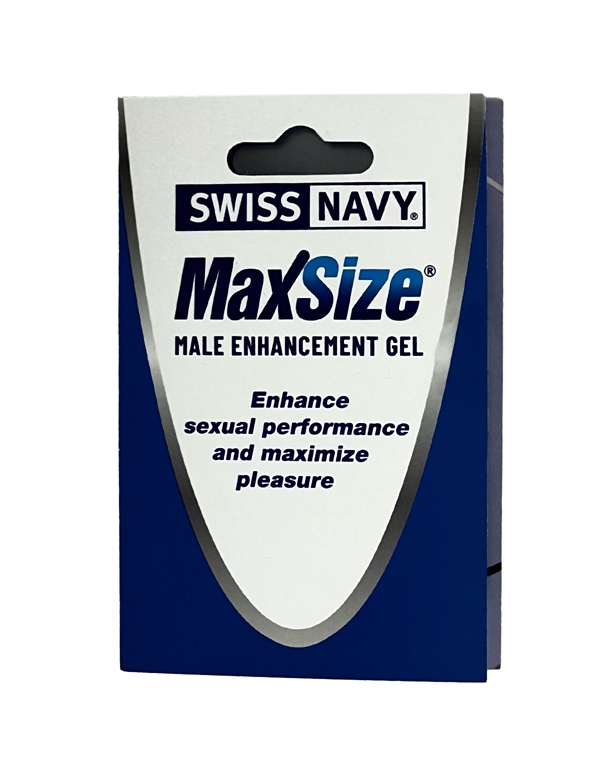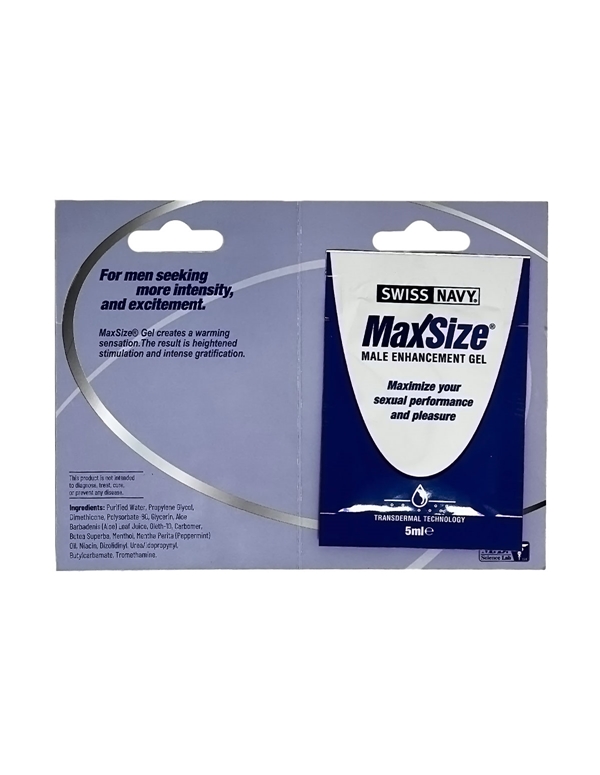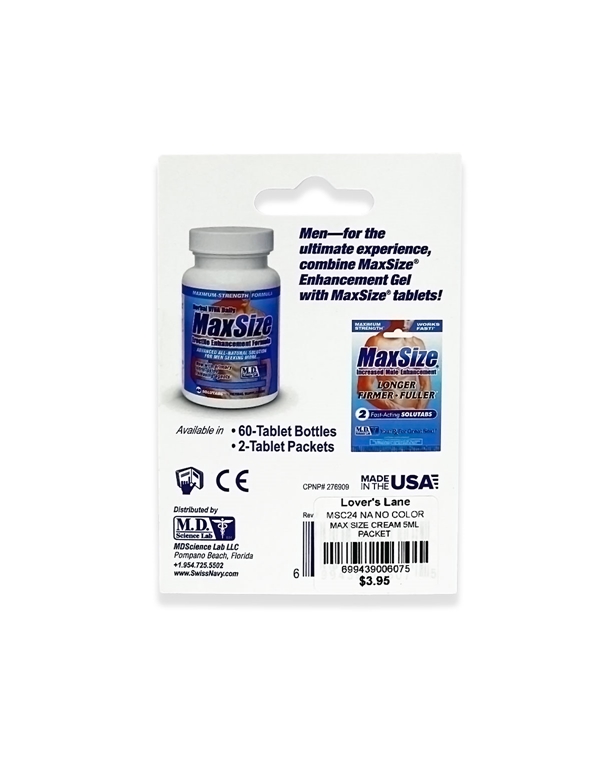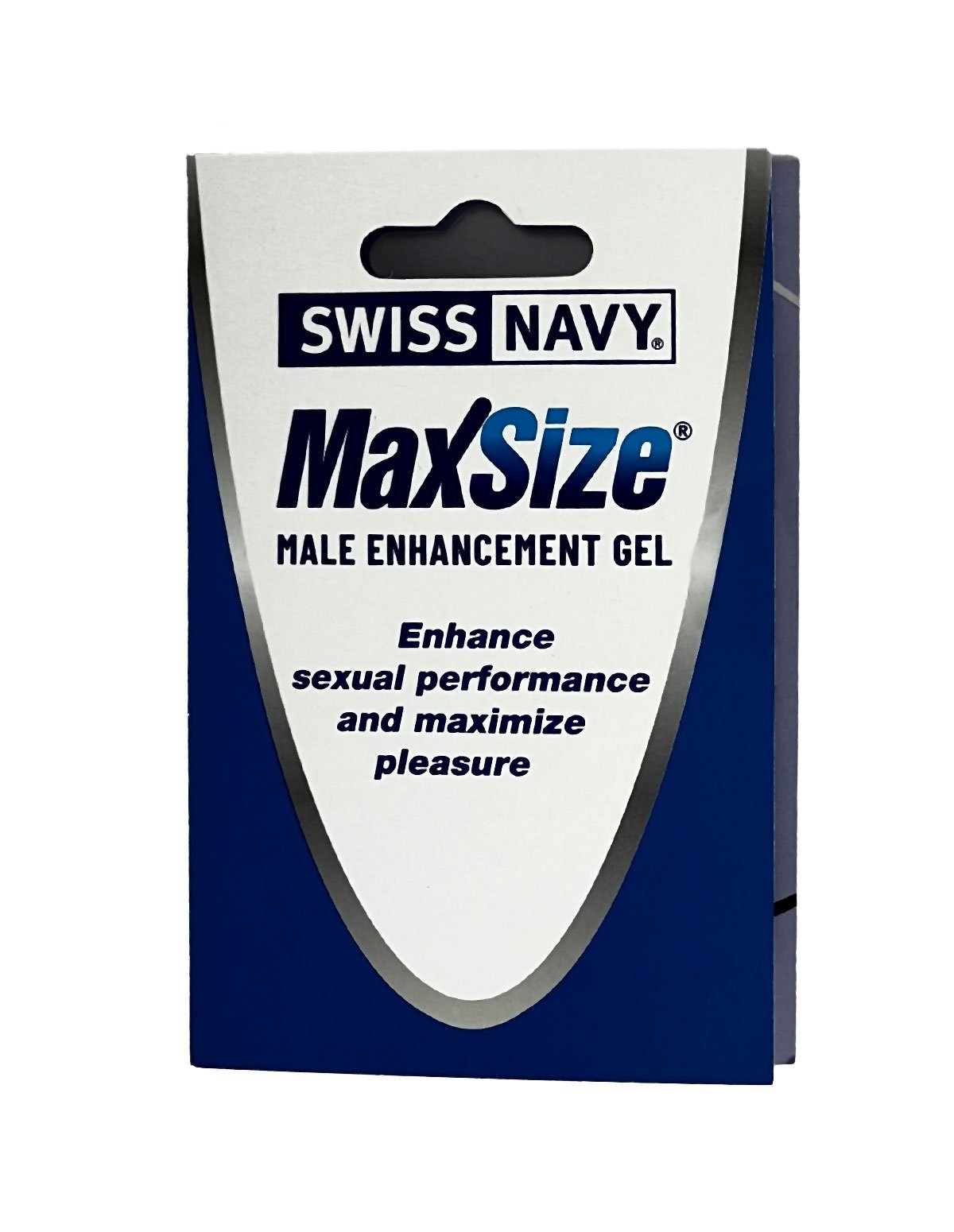 click & drag to zoom (or pinch & 2 fingers drag)
Max Size Cream 5Ml Packet
Details and Notes
Max Size® Cream is a unique male enhancement cream that enlarges the penis with Butea Superba, a natural PED-5 inhibitor that has been shown to enhance erection. Long studied in Thailand, this is the first topical cream available in the US with this ingredient.
Max Size® Cream is a good alternative to ingestibles for those who take medication or have had negative reactions to them in the past. This 5 ml packet of cream is directly applied so results are immediate. Users also report increased stamina without unpleasant side effects.
Ingredients: Catuaba bark, Yohimbe bark, Maca root, Tribulus Terrestris fruit, Muira Puama bark, Taurine, Nettles leaf, L-Arginineas L-Arginine HCL, Xanthoparmelia scabrosa aerial parts, Cnidium Monnieri seed, Astragalus root, Pumpkin seed, Orchic Powder, Sarsaparilla root, Panax Ginseng root, Oyster Shell, Avena Sativa leaf, Boron boron citrate aspartate. Other Ingredients: Magnesium Stearate, Microcrystalline Cellulose, Stearic Acid, Titanium Dioxide, Croscarmellose Sodium, Dicalcium Phosphate, Sillica, Pharmaceutical Glaze.