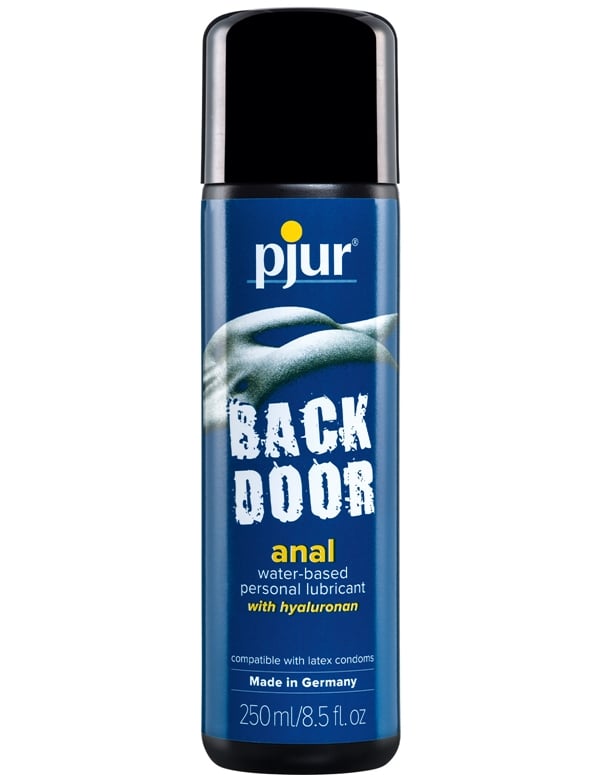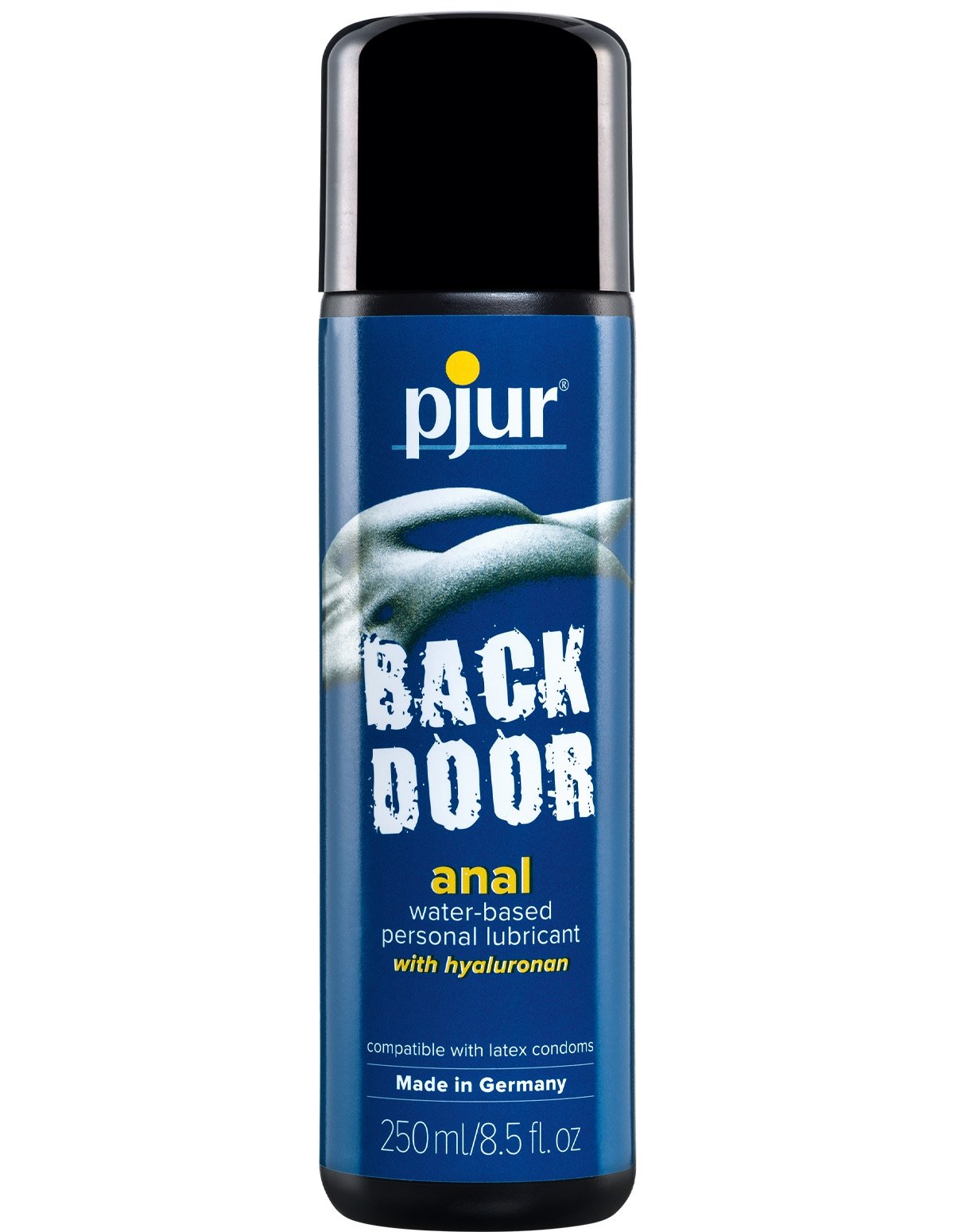 click & drag to zoom (or pinch & 2 fingers drag)
Pjur Backdoor Water-Based Lubricant 250Ml
Details and Notes
Pjur Backdoor Water-Based Lubricant 250ML is a luxury anal sex lube that's perfect for couples who need that extra lubrication during back door adventures, as well as those engaging in some solo anal play! The silky-smooth texture ensures an effortless glide, providing the perfect amount of cushioning and moisture for an incredibly comfortable experience.
The Back Door Water Glide feels almost like silicone, but it contains hyaluronan, which binds large amounts of water together to create "water cushions" that provide the much-needed high level of lubrication necessary to enjoy anal sex. The formula is made without synthetic colors, fats, paraffins, perfume or added flavors.
As a bonus, this water-based lube is excellent when used with any material when it comes to adult toys!
250 ml bottle/8.45 oz
Ingredients: water, glycerin, xanthan gum, sodium hyaluronate, benzyl alcohol, sodium benzoate, potassium sorbate, citric acid.