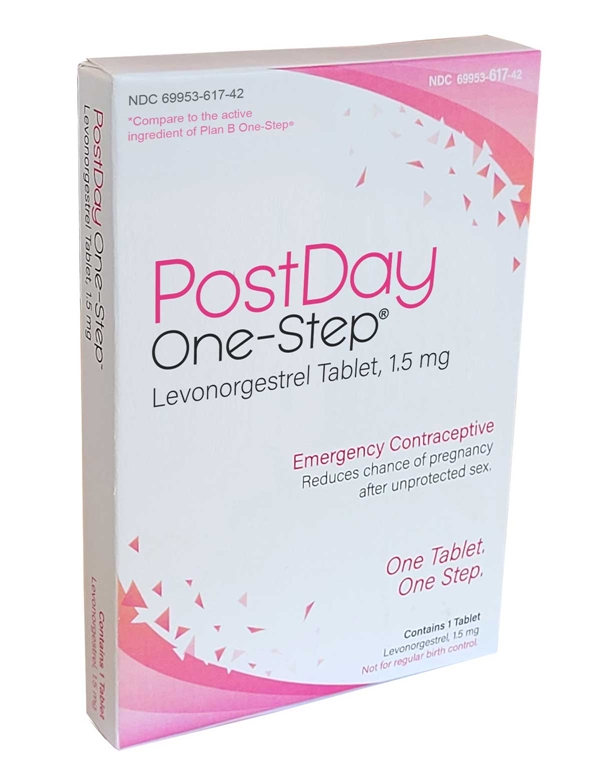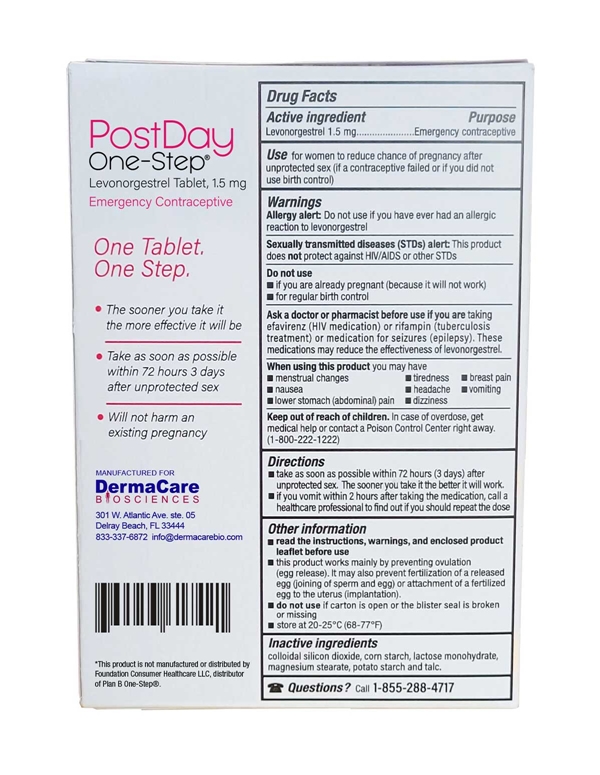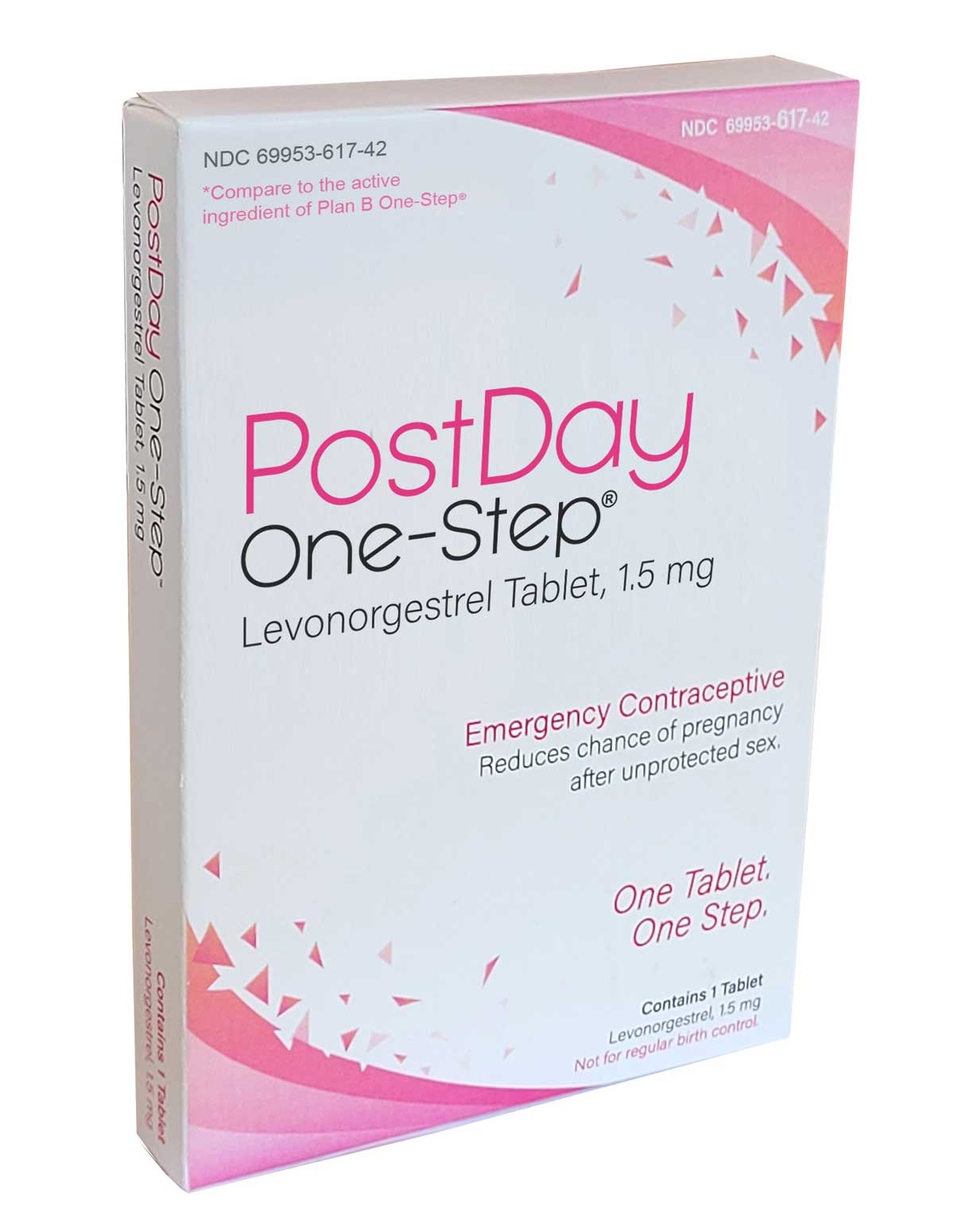 click & drag to zoom (or pinch & 2 fingers drag)
Details and Notes
What is PostDay One-Step?
This is an emergency contraception pill that helps prevent pregnancy after birth control failure or unprotected sex. It is a backup method of preventing pregnancy and should not be used as regular birth control. It is formulated with levonorgestrel, a hormone used in birth control pills that stops the release of an egg from the ovary.
When to use?
The sooner the better! Use within 72 hours (3 days) after unprotected sex/birth control failure.
Should I talk to a doctor or pharmacist before taking?

Ask a doctor or pharmacist before use if you are taking efavirenz (HIV medication) or rifampin (tuberculosis treatment) or medication for seizures (epilepsy). These medications may reduce the effectiveness of PostDay One-Step™ and increase your chance of becoming pregnant.
How effective is it?
About 7 out of every 8 women who would have gotten pregnant will not.
Active ingredient: levonorgestrel 1.5 mg
Inactive ingredients: colloidal silicon dioxide, corn starch, lactose monohydrate, magnesium stearate, potato starch, and talc.