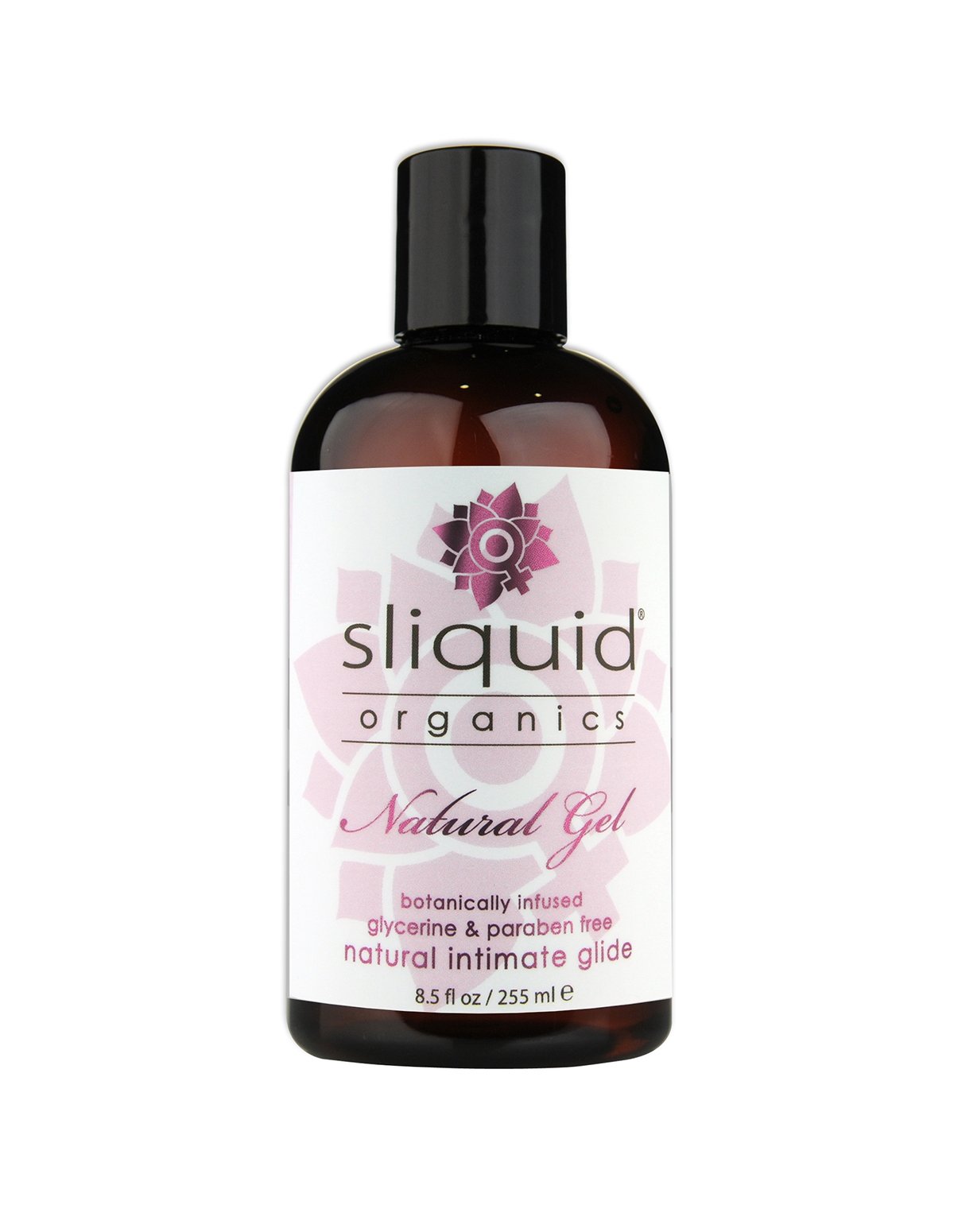 click & drag to zoom (or pinch & 2 fingers drag)
Sliquid Organic Natural Gel 8.5Oz
Details and Notes
best seller
Sliquid Organics Natural Gel is an ultra thick aloe based natural lubricant, infused with organic botanical extracts. Formulated using the same ingredients as Sliquid Organics Natural, we add double the amount of plant cellulose to create a thick, luxurious gel.
Sliquid Organics Natural Gel is ideal to use on your most delicate body tissue, and is designed to stay wherever it is put for maximum comfort. Ideal for anal play or to use with your favorite toys, this organically infused lubricant will provide all the slickness you desire, with the extra padding you need for your most sensitive tissues. Sliquid Organics Natural Gel is aloe based and water-soluble, making it extremely easy to clean up, and will not become sticky or tacky.

Ingredients: Organic Aloe Barbadensis Decolorized Leaf Juice, Plant Cellulose (from Cotton), Natural Tocopherols (Vitamin E), Cyamopsis (Guar Conditioners), Organic Extracts of Hibiscus, Flax, Green Tea & Sunflower Seed, Potassium Sorbate, Citric Acid (Citrus Fruits).
* Organic botanical extracts are independently certified by Quality Certification Services in compliance with the USDA National Organic Program.