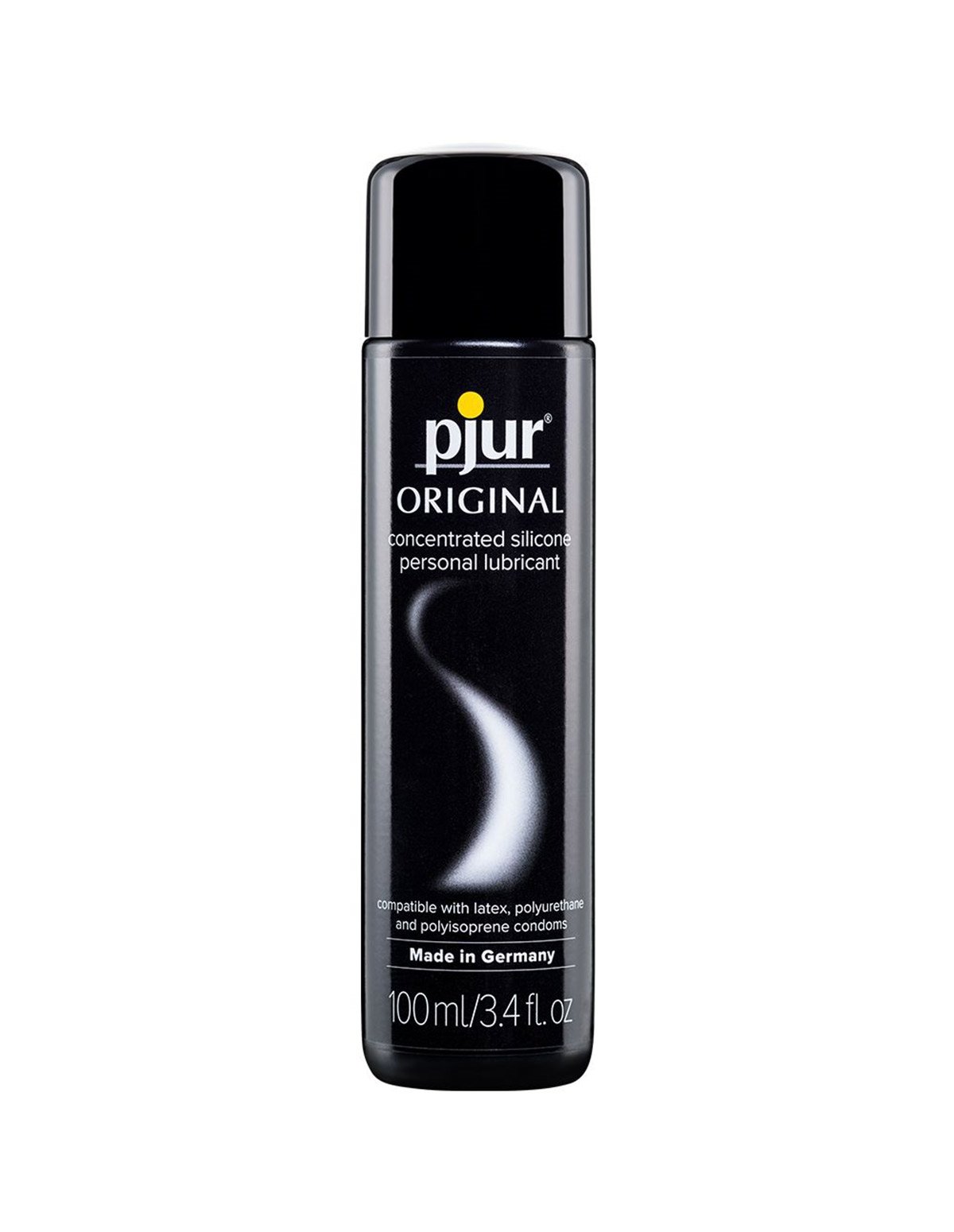 click & drag to zoom (or pinch & 2 fingers drag)
Pjur Original Silicone Lubricant 100Ml
Details and Notes
Best Seller
The Pjur Original Silicone Lubricant 100ML is a premium silicone sex lube that's super concentrated, so only a few drops are needed. It is guaranteed to be long-lasting, and never sticky or tacky. It can serve a dual purpose, as it's great for therapeutic or erotic massage and skin conditioning.
Elevate your intimacy with unrivaled sensation and feel the difference from the very first touch! The advanced formula is designed to provide an irresistibly smooth, frictionless glide that enhances every caress, stroke, and intimate connection. Whether you're indulging in solo pleasure or enhancing your connection with a partner, this premium lube opens doors to uncharted territories of intimacy.
100 ML
Ingredients: cyclopentasiloxane, dimethicone, dimethiconol.